FIGHTING FOR THE CANNABIS COMMUNITY AND ALL CITIZENS
When you have legal issues that have to do with cannabis or criminal charges, call the Pot Brothers At Law for a consultation of your case.

Need Help?
Reach Out
Schedule a Discounted Consultation Today
Advocating for Cannabis Lovers All Over
Adult use of cannabis is not a bad thing at all. In fact, the Pot Brothers At Law enjoy the safe use of cannabis themselves. With over 60 years of combined experience, Craig and Marc Wasserman have been staunch advocates for those seeking the legal use of cannabis in California. They provide their services for various needs from developing cannabis businesses to defending those charged with cannabis-related crimes. In addition, they do licenseing, mergers, and aquisitions. Put their knowledge to the test. Contact the Pot Brothers At Law, and set up a discounted meeting. They represent those who reside in Stanton, Los Angeles, Orange County, and the surrounding areas of California.
Cannabis Law & Criminal Defense Attorneys in Stanton, California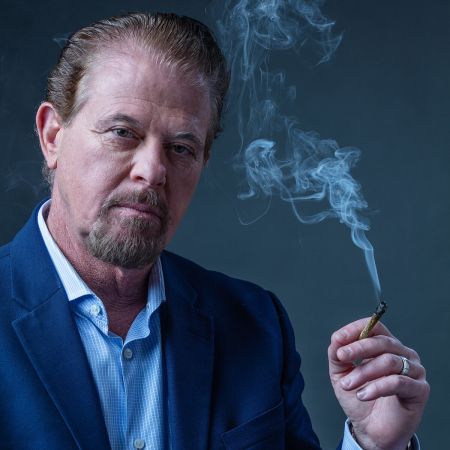 Craig Wasserman
Attorney at Law
Years after earning his law degree from Western State College of Law, Craig Wasserman decided to open his own law firm. In the early stages of owning his own practice, he handled business litigation, personal injury, and workers' compensation. When his son urged him to focus on cannabis law, Craig joined forces with his younger brother Marc and formed the Pot Brothers At Law in Stanton, California.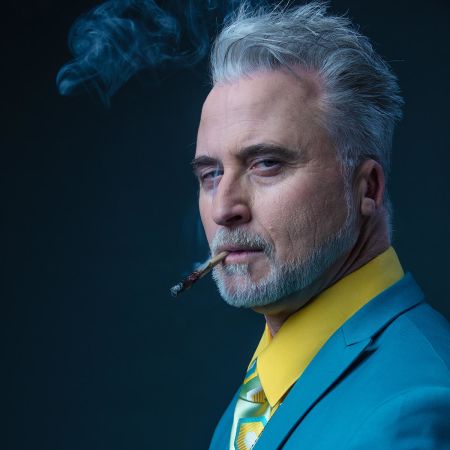 Marc Wasserman
Attorney at Law
Before enrolling in law school, Marc Wasserman lived in Los Angeles and pursued a career in the film industry, and he successfully wrote his own film titled "Terminal." After graduating from Western State College of Law, he worked by himself. Soon after, he began to work with his brother at the Pot Brothers At Law. In his free time, he still enjoys acting, producing, and writing for both film and theatre.
What Sets the Pot Brothers At Law Apart?
They're Friendly
The Pot Brothers At Law want you to feel comfortable as they represent you. Trust that they have your best interest at heart.
They're Optimistic
No matter how difficult your case may be, these attorneys will build a strategy that meets the specific needs of your case.
They're Blunt
Pun intended. Throughout your case, the Pot Brothers At Law will tell you what you need to hear, not what you want to hear.
Tip of the Day
Turn to attorneys that you can rely on with your case. When being detained, Shut the Fuck Up® and contact the Pot Brothers At Law in Stanton, California.
Ready to Stand Up for You
When being arrested and charged with a crime, you have the right to have an attorney represent you from beginning to end. The Pot Brothers At Law know how difficult criminal cases can be and want to help you aggressively fight for a better future. Let them represent you for your assault and battery, drug, DUI, or murder case. Set up a discounted consultation with them in Stanton, California today.
A Slam Poem
In collaboration with Marc Wasserman of Pot Brothers at Law fame, APCO Media presents a slam poem of unmatchable proportions.
Marc's Blog
YOU'RE FIRED!: REEFER MADNESS IS ALIVE AND WELL AND LIVING IN THE WHITE HOUSE!
YOU'RE FIRED! Before today if I heard those two words I associated it with that guy who had the show The Apprentice.  After today and until the end of time this phrase will be associated with Joe Biden, the man I voted for, the man I trusted to do right by Cannabis.
READ MORE
When properly used, adult usage of cannabis can be an enjoyable pastime. If you are looking to open up a cannabis business or learn more about adult use, medical, or tax cannabis laws in the state of California, enlist your trust in the Pot Brothers At Law for representation to help your business succeed. You will not get better insight than the knowledge of attorneys who love cannabis too.
However, when police officers violate your cannabis or civilian rights in California, take this advice - SHUT THE FUCK UP® and call the Pot Brothers At Law for aggressive representation. These attorneys do not put up with the miscarriage of justice and will adamantly defend you no matter what charges you are facing. To get started, reach out to the Pot Brothers At Law and schedule an initial discounted consultation for your case. They also represent those who need help in Stanton, Los Angeles, Orange County, and other areas of California.